Photos by Ognjen Ristic (he/him)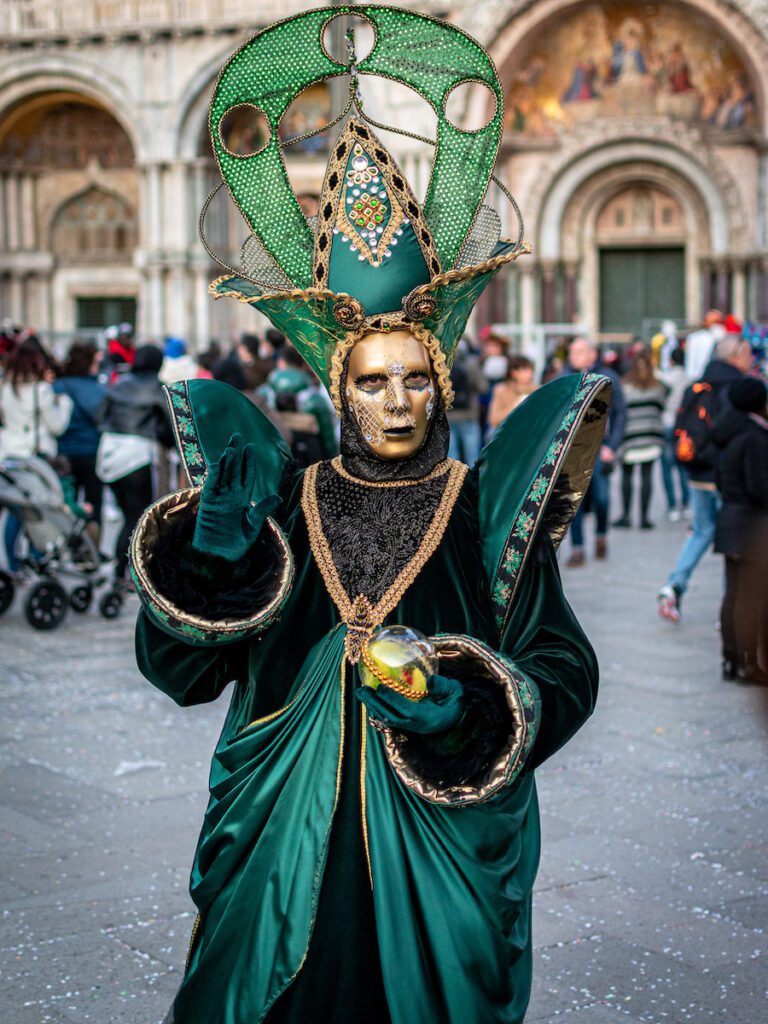 Photos are titled White Sophistication, Summer Ice, Green Emerald, respectively.
Carnival of Venice is an annual festival event held in Venice, Italy. This festival is world-famous for its masks and costumes. This year I visited the Carnival with the intent to improve my photography skills while meeting new people. Upon arriving at the main square in Venice we were greeted with thousands of people wearing all kinds of different costumes and masks. In the beginning, it was very overwhelming, the people were just everywhere, which made it hard to take pictures. Nevertheless, the weather was perfect, warm and sunny with perfect lighting. So, I immediately jumped to work, one of the first costumes that I noticed was a person wearing a gold mask and a green/teal dress, and a gold suit with an emerald-colored green hat and a golden mask. It was mesmerizing. I took the picture and immediately knew that I would name it "Golden Emerald" because of the combinations of colors. Shortly after, another costume caught my eye, it was a dazzling white dress with mirror-like feathers attached to it. I used the sunset to capture the contrast between the icy cold tones of the dress and the warm tones of the sunset setting behind them. I called this piece "Summer Ice". At last, the picture I named "White Sophistication" represents the purity of color white, two people standing and holding hands wearing pastel white coats with pastel pink accents, alongside white masks which certainly add a level of mysteriousness to them. All in all, it was an unforgettable experience which I would recommend to anyone who can come to Venice, especially during the carnival.